Discover a fascinating world of EXQUISITE TASTES
Bodrum and its environs have inspired the city's fresh, nuanced dining options, which include Turkish, Mediterranean and Asian cuisine. Fascinating scenery complements family gatherings and romantic dinners for two.
La Plage Restaurant & Bar*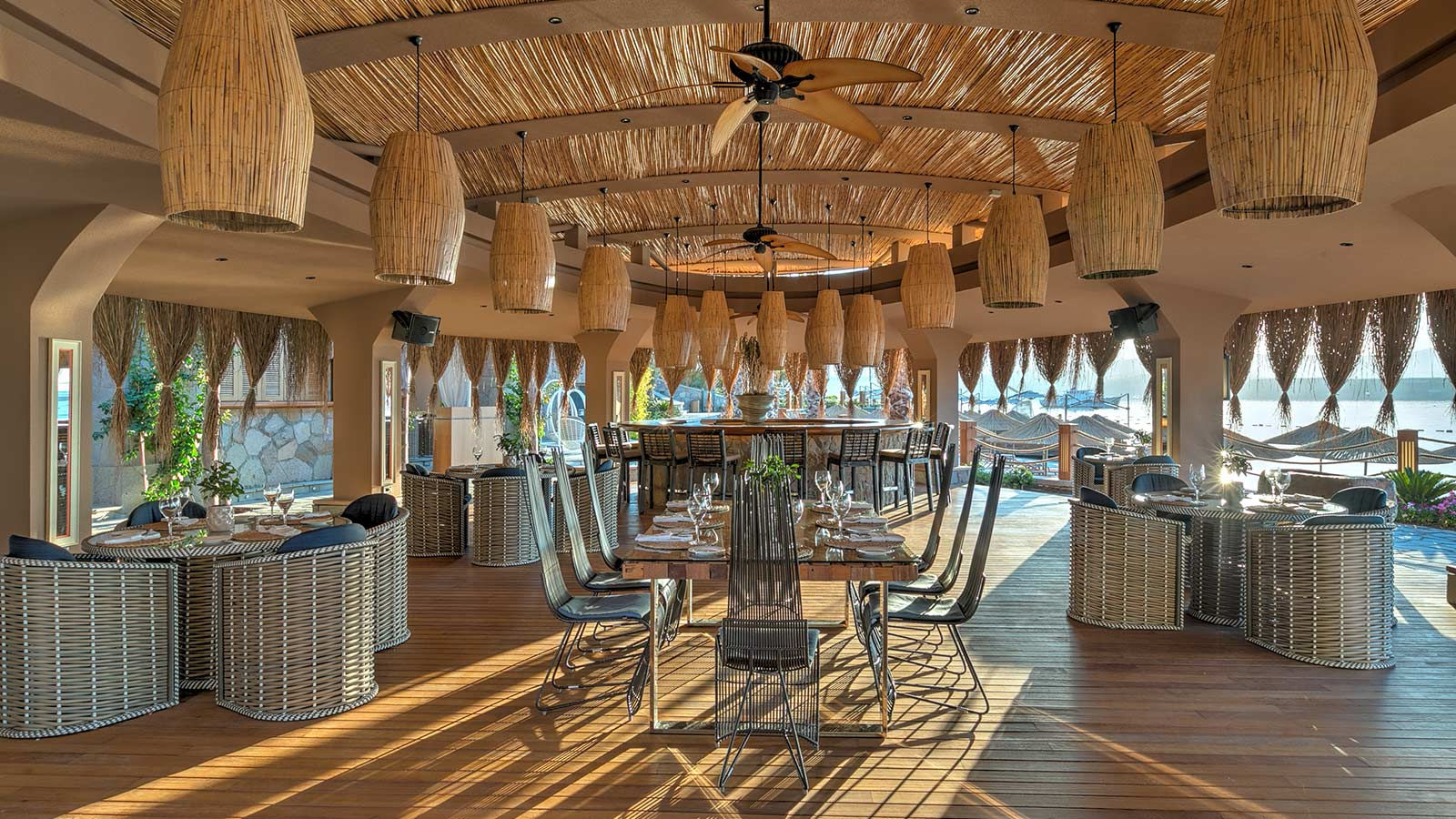 Stunning décor and a seductive ambience comes with excitingly varied and delicious gourmet cuisine. Discover all-day dining featuring South Aegean and Mediterranean flavors. Book a table for an intimate dinner under the stars. A signature cocktail is the perfect way to round off a fabulous evening.
Sushi Corner
Discover rich, tantalizing and mouthwatering items from a delectably varied menu. Soak up the inviting ambience of the chic, welcoming setting. Sushi Corner serves an appetizing array of authentic and exquisite tastes.
*Kindly note that La Plage Restaurant and beach access is closed till summer season (Starting on May)
Virtual Tour of La Plage Restaurant & Bar
Glass Restaurant & Lounge Bar
Celebrating the majestic vistas of Aegean Riviera, Glass combines the pleasures of International cuisine with South Aegean flavours from day to night. Guests mingle on the outdoor terrace, where sunken seating encourages socializing and acts as the perfect vantage point to watch the captivating moonrise over the peninsula. Enjoy The Luxury Collection signature cocktails to the end of a perfect day.
Glass Restaurant 7:30 AM – 11:00 PM
Glass Lounge Bar 10:00 AM – 1:00 AM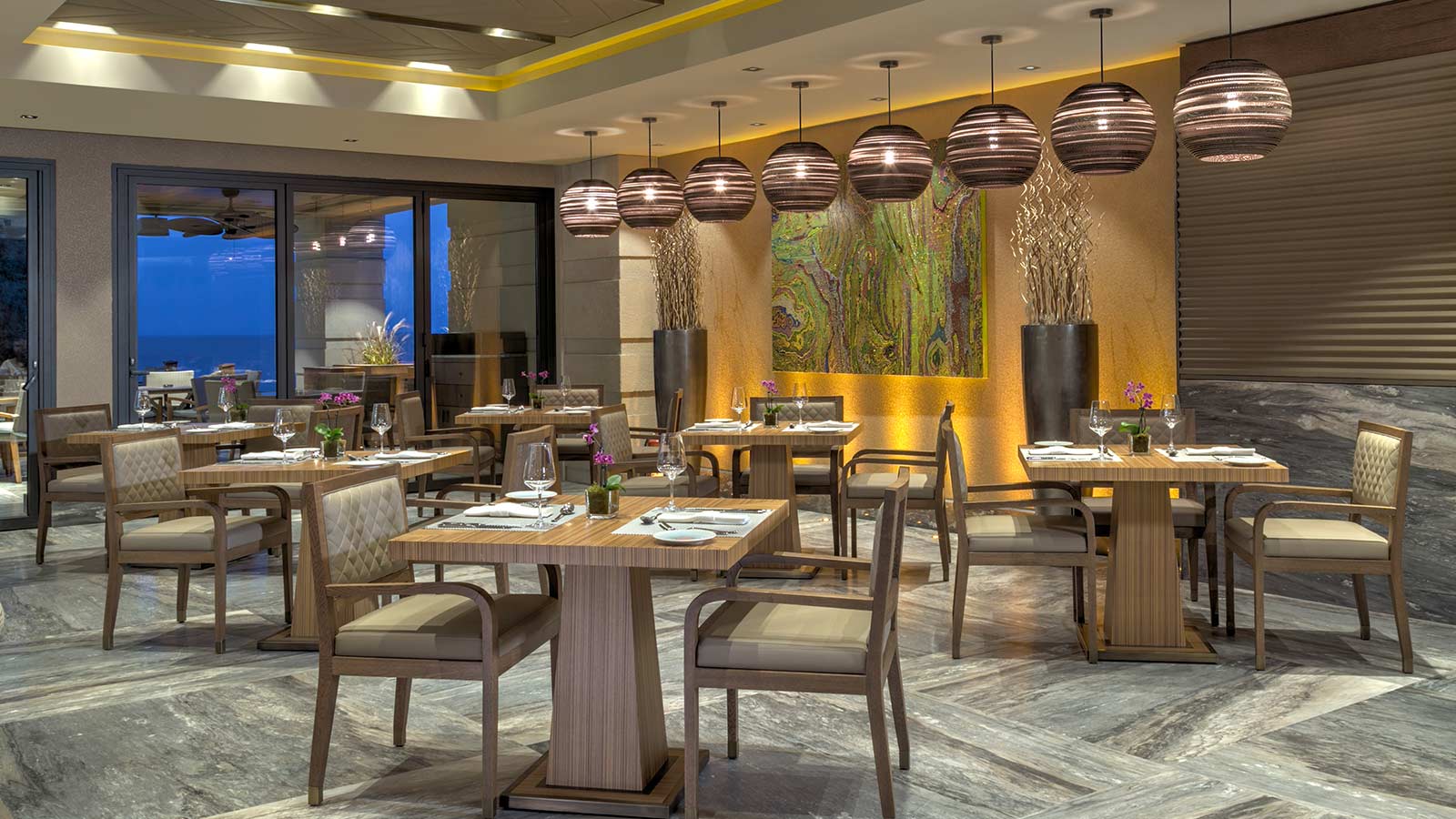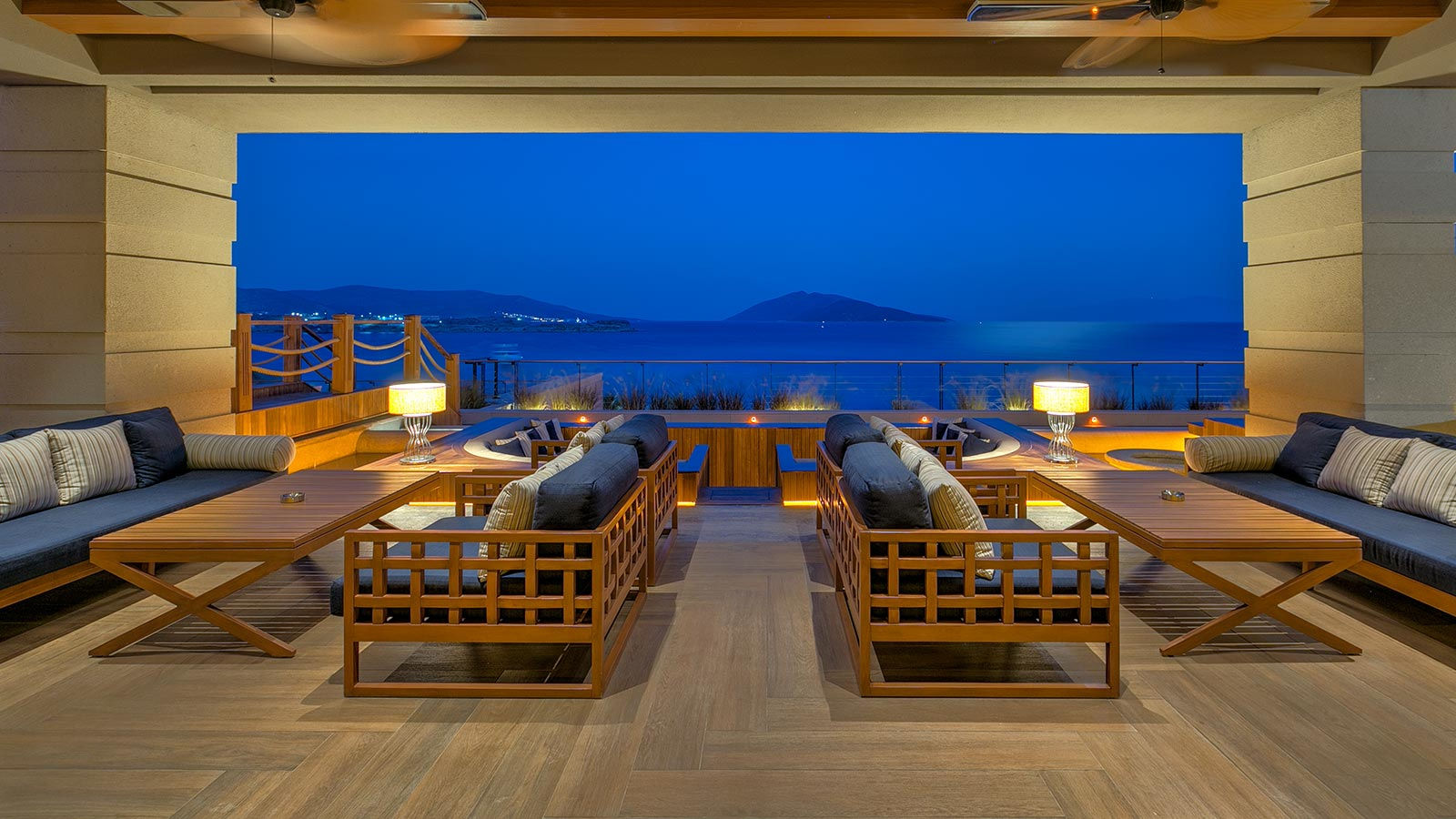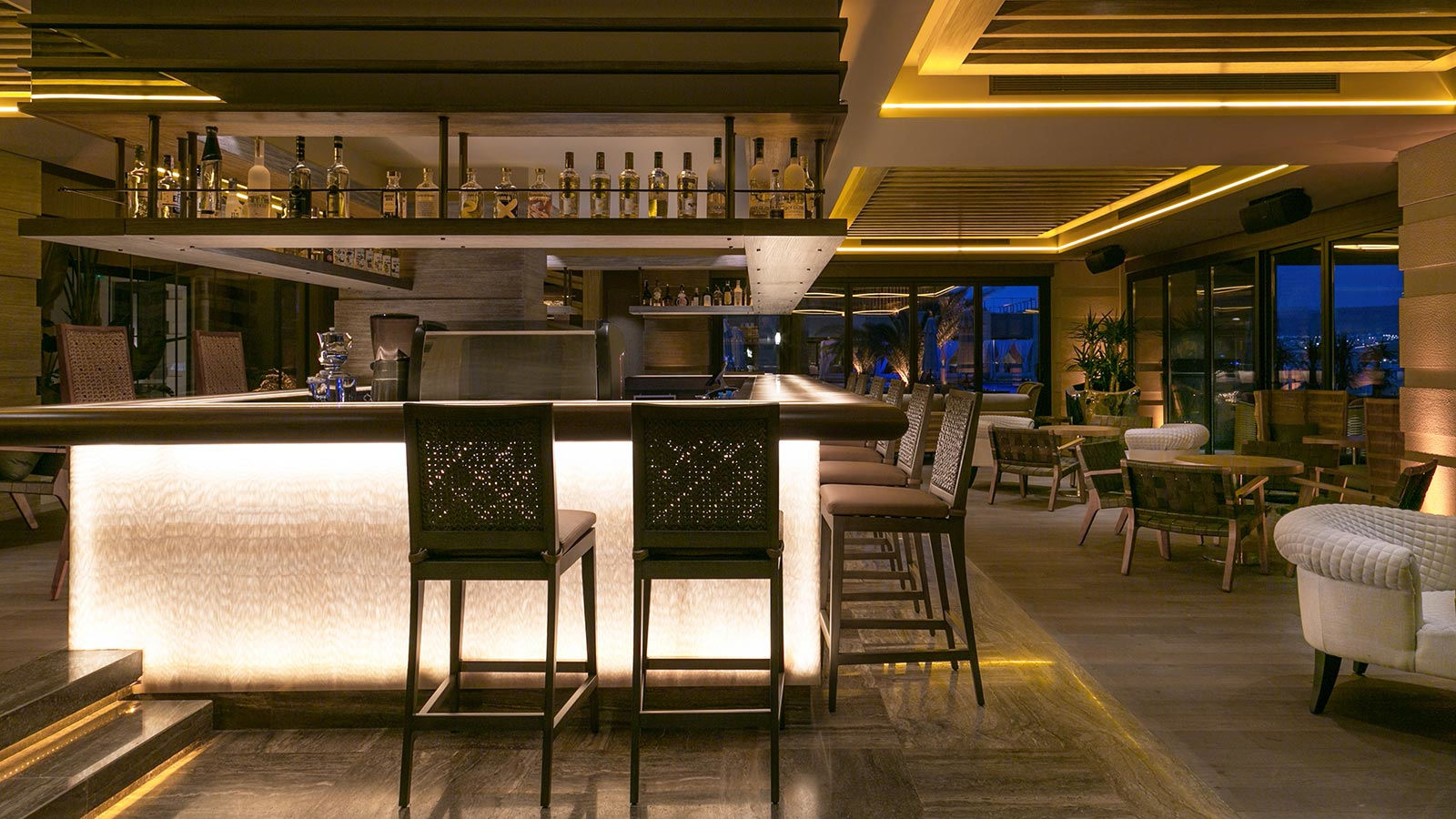 Virtual Tour of Glass Restaurant
Virtual Tour of Glass Lounge & Bar
MORE OPTIONS TO EXPLORE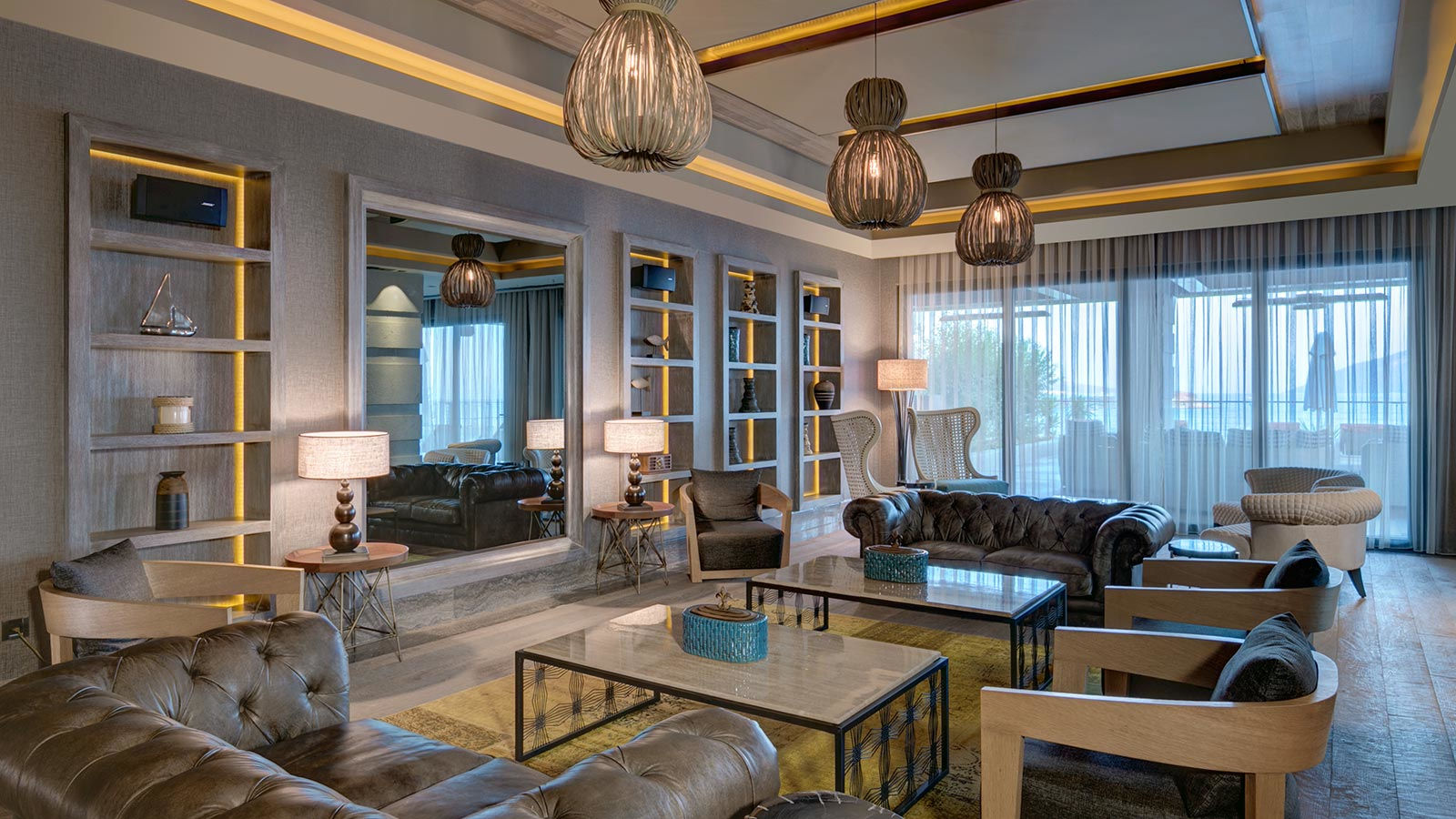 Living Room
The Living Room offers a sophisticated and well-equipped setting for corporate retreats, incentives, brainstorming sessions, or simply for private solitude.
Private Dining Experiences
Intimate private dining experiences can be tailored to individual wishes, whether you choose to enjoy exceptional cuisine on your private balcony or any of the other idyllic spots throughout the resort.
Virtual Tour of Living Room